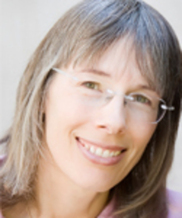 SAN DIEGO, Calif. - The face of the workplace in America has been evolving for decades, and so have employers' policies around families - but some say they don't go far enough in accommodating family needs.

According to Joan Blades, co-founder and president of MomsRising.org, which is focused on building a more family-friendly nation, that includes workplaces. At companies where it can be done safely and without disruption, she said, mothers ought to be allowed to bring their newborns to work.

"It's a formalized agreement with your employer about how you can bring your baby to work for the first six months or crawling. It's worked out in all sorts of workplaces," Blades declared. "It's wonderful for worker retention and loyalty. It creates a good community for a lot of workplaces."

Babies-at-work programs are starting to be offered by companies around the world. In the U.S., it's estimated that every day, more than 2,000 infants now accompany a parent to work.

The debate over family-friendly workplaces has heated up recently, with Yahoo CEO Marissa Meyer telling her employees with flexible arrangements that they'll no longer be allowed to work from home, while she herself had a nursery built next to her office for her baby.

Joan Blades said businesses that take away flexibility from their workers are taking a step backward. She also declared it'll hurt the bottom line, because it really comes down to productivity and goals reached, which can't be measured simply by time spent at the office.

"We have decades now of research that show flexibility and telework contribute to business success, and when you give that kind of responsibility to the people working, you actually have much better employee performance and better retention and ultimately a more resilient and effective organization," Blades said.

Blades will discuss the push for more family-friendly workplaces more in depth in a keynote address at the Social Venture Network's spring conference April 25-28 in San Diego. Other speakers come from such businesses as Google, Odwalla, Trader Joe's and Whole Foods.

More information is at SVN.org.