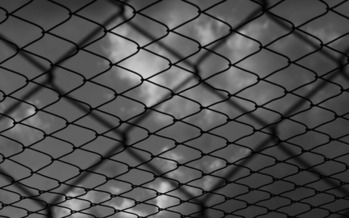 BATON ROUGE, La. - Hundreds of Louisiana mothers, along with other family members, feel the daily pain of their child being locked behind bars. A new report called "Mothers at the Gate" by the Institute for Policy Studies is about the effort by family members to challenge the conditions in which their loved ones are held -- as well as mass incarceration itself.

Grace Bauer-Lubow of Louisiana is among those featured. She transformed from a stay-at-home mom to a national leader fighting for the rights of incarcerated youths while advocating for her imprisoned son.

"There's so much stigma and blame when it comes to incarceration," she said, "There's not a lot of talk about it, so it's really important to say to other families out there, 'If you have a child that's involved in the system, there's a growing movement of families that are really pushing to change policies and support each other.' "

Bauer-Lubow, executive director of Justice for Families, was instrumental in initiating an overhaul of the Louisiana juvenile system and spearheaded efforts to close the youth prison in Tallulah.

The report called for juvenile-justice reform, including raising the age juveniles can be transferred to adult prison, ending solitary confinement, improving conditions in youth prisons and, ultimately, ending the imprisonment of children. More children are being locked up for a wider range of offenses, according to the report, including those once considered juvenile misbehavior.

As a mom, Gina Womack, executive director of Families and Friends of Louisiana's Incarcerated Children, said she feels for families trying to keep kids out of trouble while living in poverty or with inner-city crime.

"Many moms have been struggling to work through a system bent on sending these children to the prison system," she said, "only to face one of their worst nightmares in having a child incarcerated."

Work is under way in Louisiana to increase community-based interventions that can keep troubled youths in their homes and their families involved in their treatment. Bauer-Lubow said locking children up is not an effective means of preventing future crime.

"We have the knowledge that alternative community-based programs and intervention strategies work much better than incarceration," she said. "States spend a ton of money on incarceration that they don't have, quite frankly, so they need to find these people alternatives."

As of May 1, according to the Youth Services Office of Juvenile Justice, nearly 400 youths were in Louisiana in secure-care facilities.

The report is online at ips-dc.org.