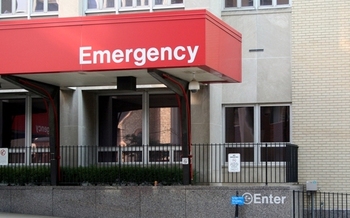 MONTGOMERY, Ala. — Alabama is accepting comments on its bid to impose a Medicaid work requirement - a plan that a new report suggests is a no-win for the state. The report predicts any parent following the work requirement under the proposal would earn too much to qualify for Medicaid, yet not enough to pay for private insurance.

As a pediatrician in Brewton, Dr. Marsha Raulerson said she's troubled by the proposal. She said the state has worked hard to achieve a 97 percent insured rate for children.

"I've been very proud of my state, because we have one of the lowest uninsured rates for children," Raulerson said. "Proposed work requirements for Medicaid will lead to more parents and children losing coverage; their health will be at risk. Alabama's done a lot of things right, but this is just wrong."

The report - from the Georgetown University Center for Children and Families and Arise Citizens' Policy Project - found in the first year of the work requirement, about 8,700 people in Alabama would lose their health coverage.

The policy director for Alabama Arise, Jim Carnes, said another concern involves protecting extremely low-income parents whose income rises, disqualifying them for Medicaid. He explained under current rules, they can qualify for Transitional Medicaid Assistance for a year while they look for other insurance.

"The new proposal will expand the number of people using that transitional coverage as they find work," Carnes said. "But this same proposal cuts the transition period in half, to six months, effectively pulling the rug out from under people just as they're getting on their feet."

Alabama already has one of the strictest Medicaid eligibility requirements, with a monthly income limit of about $312 for a family of three.

Joan Alker with the Georgetown University Center for Children and Families said because the state has not expanded Medicaid, the work requirement would apply only to these extremely poor parents. She noted that 85 percent of them are mothers, and warned it would also mean more kids without health coverage.

"As more parents become uninsured, research is clear that children are more likely to not have coverage as well," Alker said. "An insured parent almost never has an uninsured child; but a parent that doesn't have coverage raises the odds that the child, too, will be uninsured."

The Alabama Medicaid Agency is taking written comments on the proposal through April 2.